Fullerton Community Pool
The City of Fullerton's motto of "Pulling Together for Progress" can immediately be seen in its latest project, the Fullerton Community Pool. This new pool has replaced the previous pool, which was built in 1956 and served the community very well for over 60 years. Back in the 1950's, the community came together for that project and this generation has done the same today. Through a bond and sales tax referendum, fundraisers, individual donations, volunteer labor and grants, Fullerton was able to raise over one million dollars for the new pool.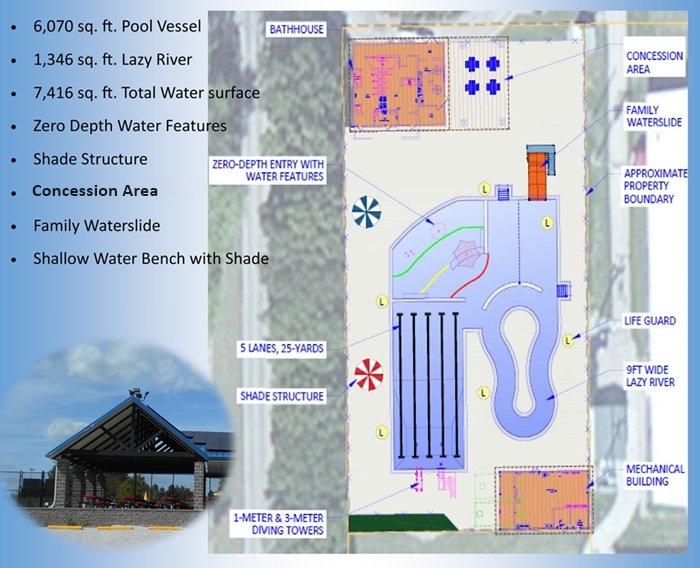 The new pool has several new features that the previous pool did not have. These features include five lanes for lap swimming, a lazy river, zero depth entry, water features such as bubblers and fountains, a family slide and a shaded bench in the zero depth water area. The new pool is also 2000 square feet larger than the previous pool.